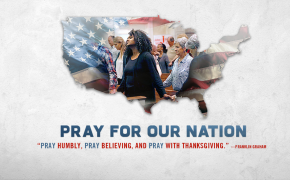 If you haven't had to opportunity to join Pastor Arun on his Tuesday evening prayer time, you are missing the richest experience of the week! This past week, October 13, was no exception. You can tune in by going to trinityumnc.org/facebooklive every Tuesday at 7 pm.
Pastor Arun brings us an invitation each week to come before the Father, to praise Him through the Psalms and to teach us to prayerfully sing the simple songs of his childhood and early years of ministry in response to the Psalms.
We are always given questions to ponder, along with time to type our responses into the Facebook comment. The night's question was "what is the difference between "I can" and "I will"? Following our responses, Pastor Arun shared scripture.
Philippians 4:13 – "I CAN do all thing through Christ who strengthens me." We are saying that "I am able & capable" to do all things through Christ who strengthens me. What if we paraphrased Philippians 4:13 to read – "I WILL do all things through Christ who strengthens me."
Now, I am "making a commitment, to take action" to do all things through Christ who strengthens me."
Then Pastor Arun led us into prayer for our Nation with the question, "What are you grateful to God for about our Nation?" The responses were overwhelmingly "freedom" as each of our freedoms were mentioned. Pastor Arun shared that many lands do not have these freedoms and he praised God for the diversity of America and her welcoming spirit. He was especially grateful for how the people of Trinity had welcomed his family in their journey to America and New Cumberland. Each of us went to prayer, praising God for our free nation, the land of the free and the home of the brave.
Pastor Arun then sang "Thank you Jesus, thank you Jesus, thank you Jesus, thank you Jesus". Truly Lord we thank you for our shared life in America…. where we have the freedom of life, liberty and the pursuit of happiness. Amen
Pastor Arun then introduced us to the focus of the evening "Praying for America." He began by teaching us the following prayer song:
We ask for America
We call her by name
We present her to the Father in Jesus' Name
We ask not for riches
We ask not for gain
We ask for America in Jesus' Name
Keep this song in your heart and sing these words as we come up to elections. He then asked us for Prayer request (our hearts desire) for America.
After folks responded, Pastor Arun called us to pray for America, for our requests and our need to share the Gospel with our neighbors and those we work with (that they might come to know Jesus and understand His love for them). We then had silent prayer for peace, unity and for the healing of the nation we love. Pastor Arun then closed us in a beautiful prayer for America. This half hour service can be viewed at Trinityunmc.org/facebook.
As we join together to grow in the Word of God and to pray the scriptures, please join us on Tuesday evenings.
In His presence,
Pastor Peggy