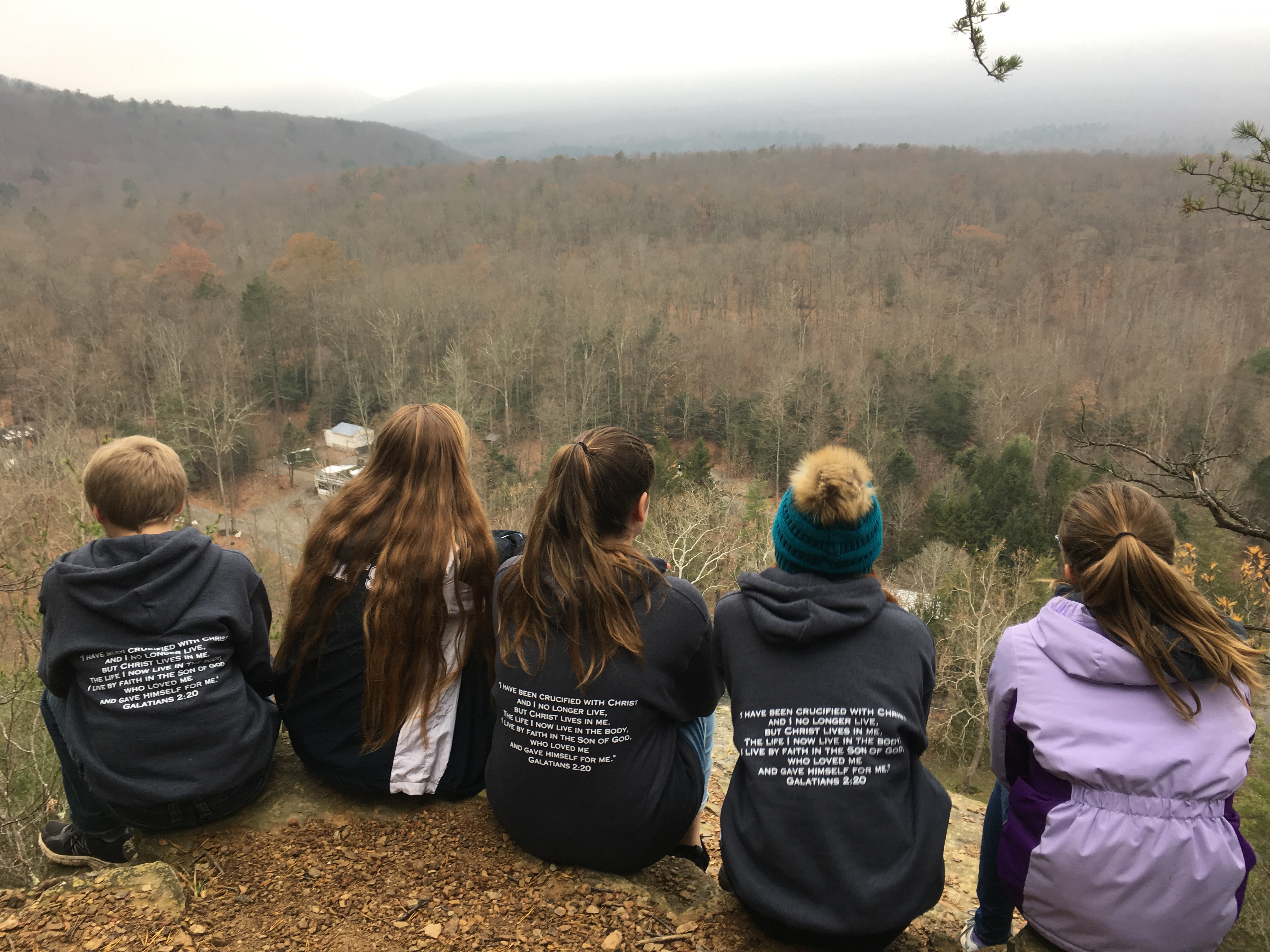 YOUTH SUNDAY SCHOOL
for youth in Middle and High School
When 9:30-10:30 am on Sundays. Class begins in Fellowship Hall for coffee fellowship and then moves to the Winter's Room.

What to expect At Trinity, we desire to meet youth where they are at, walk alongside them, and equip them to know God, love others, and live life to the full! 1Corinthians 13: 1-3
Previous Series: "Dug Down Deep" January-March 3, 2019 What are you building your life on? What we know and believe about God shapes the way we think and live.

"In these four thought-provoking sessions of this youth Bible study, students share the honest doubts and struggles they have about their own faith. Joshua Harris uses Scripture to challenge students to root their faith in the life and words of Jesus."

Previous Series: "40 Days of Prayer" March 10-April 14, 2019 40 Days of Prayer by Rick Warren is a church-wide campaign that will unite your congregation in prayer. "Your people will learn how to pray with more confidence and greater faith than ever before." Trinity youth will join the rest of the congregation in this video/small group/workbook series during Lent!

Upcoming Series: "NUA" NUA is all about exploration: it's an 8-lesson film series that encourages questions, acknowledges doubt, and offers an engaging perspective on the Christian faith. NUA equips you with the ability to intelligently explore and understand what you believe. We give you tools to discuss your worldview with credibility and confidence, while encouraging you to wrestle with the things that just don't seem to make sense. At the end of the day, this film series is about impact—immediate and personal, as well as the long-term, life-changing experience of working out your faith.
Contact: Haley Warner, Director of Youth Ministries at or 717-774-7146
YOUTH GROUP
for youth in Middle and High School, 6th-12th grade.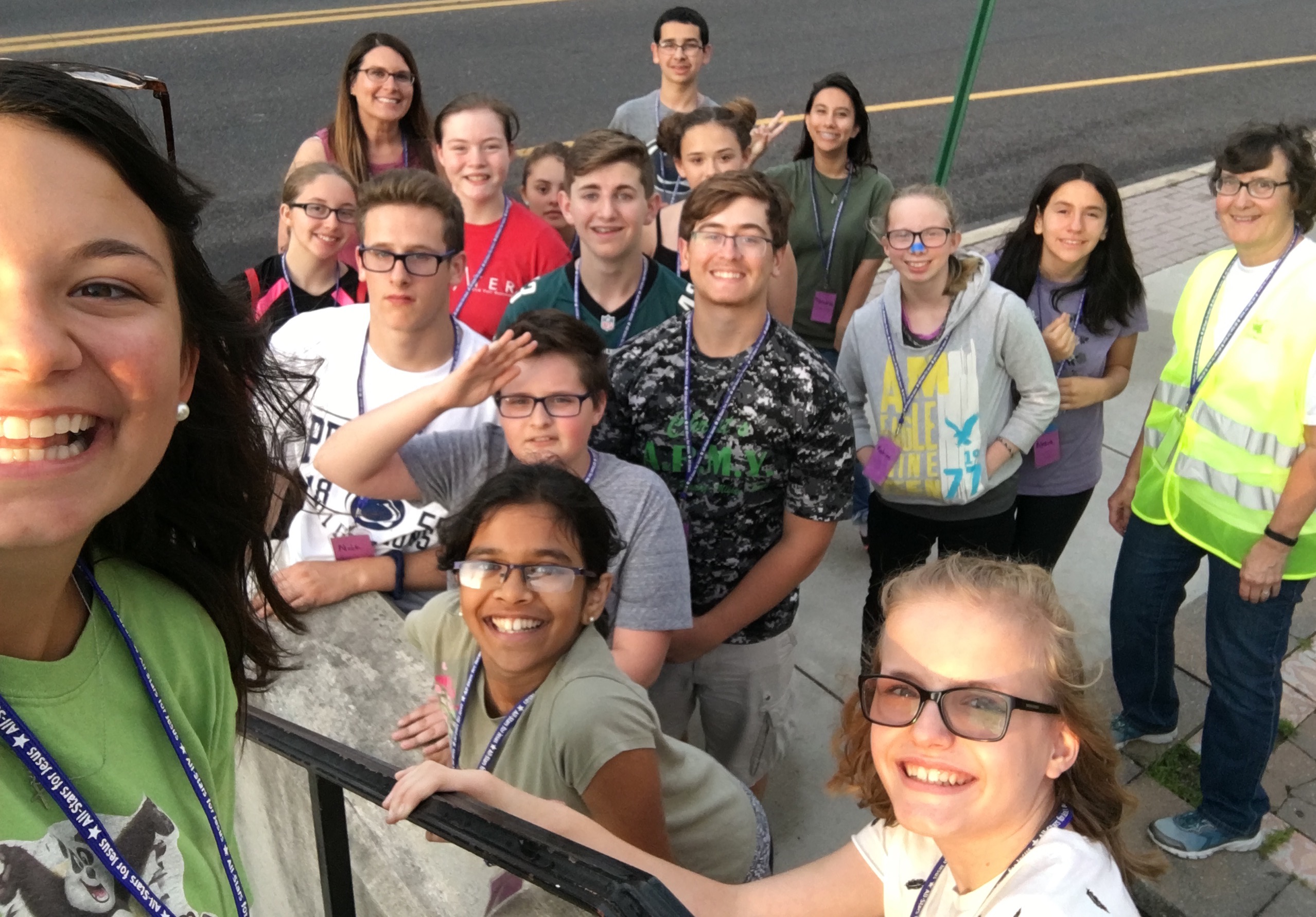 Biblically-Grounded
Prayer-Centered
Discipleship-Focused
& Joy-Filled
When: 6:00-8:00 pm on Sundays. See the youth calendar below for all of our monthly meetings and events!
What to expect: At youth group, kids will have a chance to fellowship together through all different ways from recreation to small groups. Youth group provides a unique opportunity for youth to study and reflect on the Christian faith and how it intersects with different areas teenage life. Youth group allows them to navigate their faith and these topics with Christian friends and adult leaders who are invested in their spiritual walks. All while keeping God and His Word at the center!
Contact: Haley Warner, Director of Youth Ministries at or 717-774-7146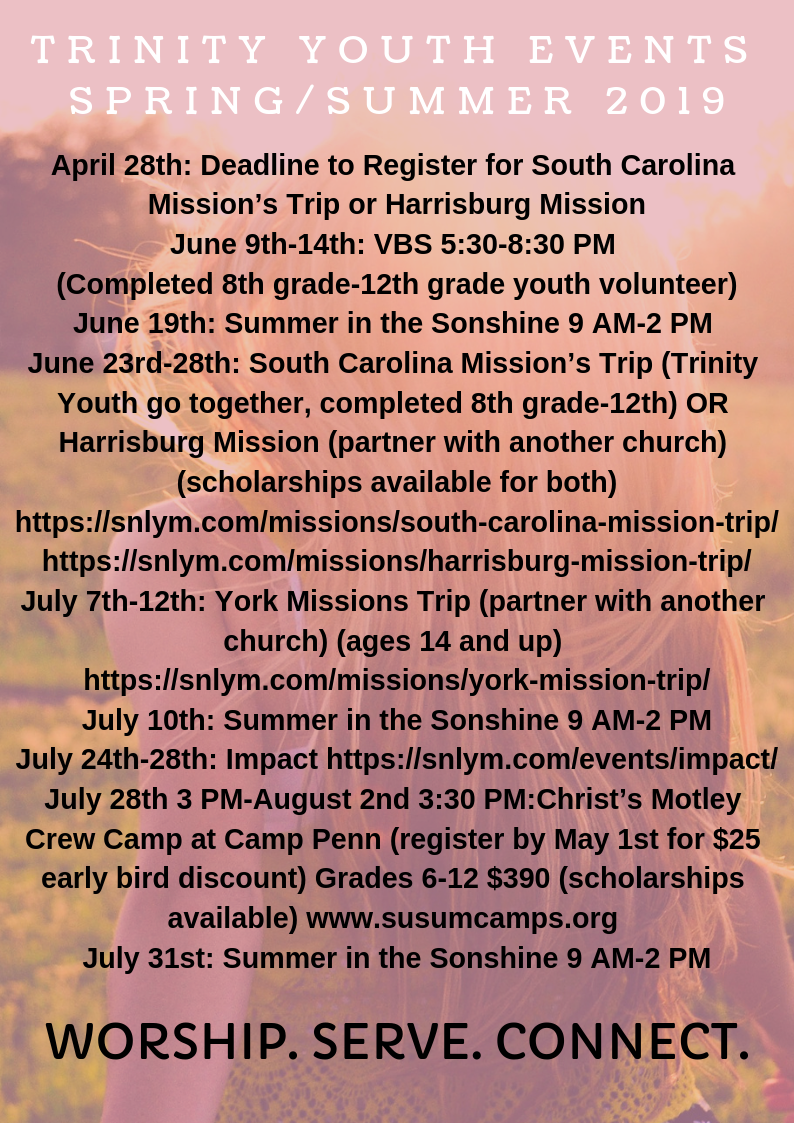 Pictures at Youth Events