Filter By:
Grouped by: Special Services
Thank you for participating in Trinity's Praying Circle and Prayer Service last night. Pastor Peggy's benediction began with "When you leave here, the charge I give you is to continue praying through the night, and in the morning, and every...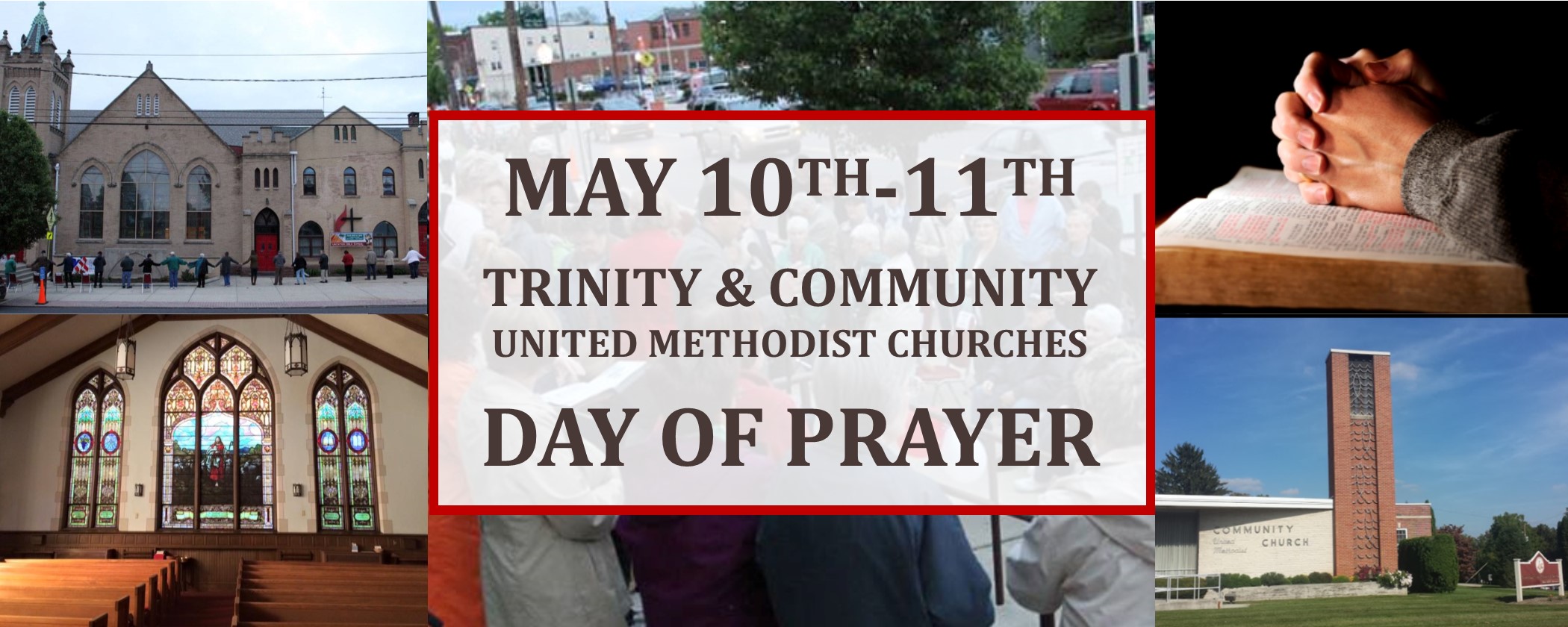 We will focus on prayer for 24 hours. This 24 hour period will include three prayer services held throughout the time period and also a prayer vigil with the Community UMC and Trinity UMC families praying in half hour time slots. We will begin at...